Spelling
Make sure you learn your spelling rules ready for your weekly spelling test!
Look, cover, write, check!
Here are some spelling games that you can use for fun!
http://resources.woodlands-junior.kent.sch.uk/interactive/literacy.html​
http://www.topmarks.co.uk/english-games/7-11-years/spelling-and-grammar
http://www.howtospell.co.uk/spellingquiz.php
If you have an iPad or tablet at home you can also download some of these FREE apps.
They allow you to type in your weekly spelling words and give you lots of activities to help you learn them.
- A* Spelling Test
- Spell Mania
- Spelling Notebook Free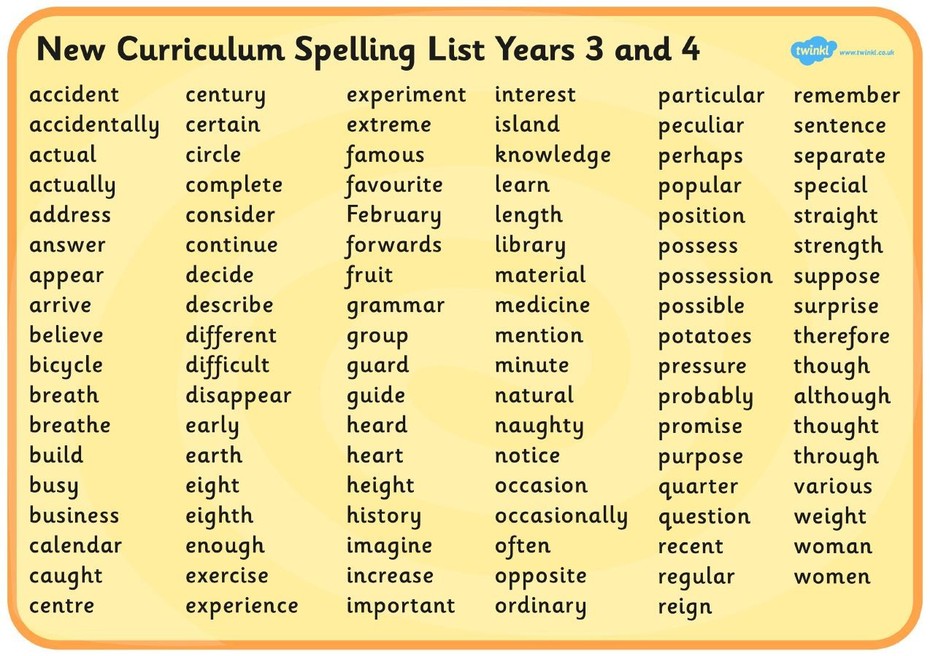 Files to Download