Class 11 Spring 2021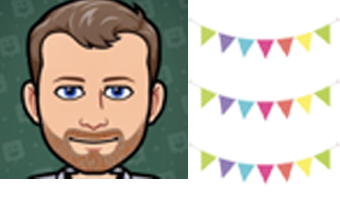 Mr Waterworth
Please find below, lots of information that we will need this term.
Everyone needs to connect to our Class do-jo system to enable important and interesting messages to be shared as well as celebrating all the do-jo points being collected for amazing work, good attitude, great manners and stand out moments!
Please remember, all our COVID safety measures are still in place this term and we must continue to follow the guidance.
Topics This Term
During this half term Class 11 will be exploring the history of Rome. The children will be travelling back through time to explore where the Romans came from, how people lived and how Rome influenced our own world. The children will be baking this half term to help develop thier food preparation skills.
Science
In our Science lessons the children will be learning all about nurition, muscles and our skeleton. During PE we will create a gymnastics routine with jumps, rolls and balances. For Computing this half term, the children will learn all about spreadsheets and how we can organise and interpret data using graphs.
Music
We will continue our professional guitar tuition and look forward to performing for you near the end of the half term. During our PSHE sessions the children will learn what it is like to live in Britain and begin to appreciate the range of national, regional, religous and ethnic identities in the UK.
French
During French the children will learn all about what is inside their pencil case – Dans Ma Trousse Insert any software links
English
The Lion, The Witch and The Wardrobe
The children will continue their cautious trip through the back of a wardrobe and venture back into the land of Narnia. When they have arrived, it will be the children's job to describe the world to their readers. We will build on the skills learned earlier in the year and really begin to choose language carefully to bring Narnia to life!
Fantasy Creature
After spending time in Narnia, the children will have met many weird and wonderful creatures from fauns, to centaurs and talking beavers! The children will have the opportunity to create their own Narnia character and write a report about them.
Maths
Multiplication and Division
During this half term, we will be comparing multiplication and division statements and then investigating related facts too. The children will learn how to multiply a 2-digit number by a 1-digit number and then how to divide a 2-digit number by a 1-digit number. Finally, the children will use all their learning to solve problems across a series of lessons.
Money
We will start this unit and then complete after half term. The children will learn to add and subtract amounts of money, give change, using both £ and p in practical contexts.
For a general overview, please take a good look at our Curriculum Map!