Class 14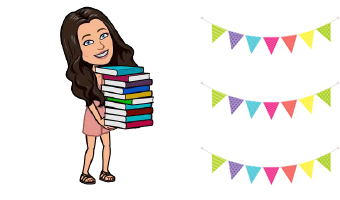 Miss Rainford
Welcome back to the Summer Term. We are all looking forward to all the exciting learning opportunities and events in this final term in Year 4, hasn't it gone so quickly?
Everyone needs to connect to our Class dojo system to enable important and interesting messages to be shared as well as celebrating all the dojo points being collected for amazing work, good attitude, great manners and stand out moments! I also love to hear about any special moments you have had outside of school, these can be added to your child's individual portfolio on Class Dojo which will stay with them as they travel through each year group. 
Reading tracking will continue to be done on Class Dojo – Please may I remind you to upload a video or photograph of your child reading at least 3 times per week so that this can be monitored, letting me know which pages they have read so that I am able to talk to them about their reading. 1 dojo per time read at home will also be given as a reward.
Children must have their PE kits in school on a Monday morning if these have been taken home on a Friday, however these can be left in the children's lockers until the end of term. Please ensure your child has a suitable outdoor P.E kit, including some form of trousers (jogging bottoms or leggings) for days when it is raining. They will also require a waterproof coat. We believe that our school uniform encourages a sense of pride in appearance and a feeling of belonging to our school family. This assists in developing high standards in other aspects of school life. Details of the school uniform can be found in the virtual office on the school website.
Times tables tests take place on Friday's, however, may sometimes be on a Monday morning. Practicing using 'Times Table Rockstars' at home continues to paramount as the children will be sitting a statutory test at the end of the year – which isn't too far away now. Your support with this is greatly appreciated.
Please remember our school gates will now open at 8.45am and close at 9.00am – so please don't be late! Gates re-open around 3.10pm and school will finish at 3.15pm.
Please continue to follow our one-way system on site.
For more in-depth details of the curriculum, home learning, PE days and other dates please take a good look at our half-termly Curriculum Maps which have lots of important information detailed for you.
Thanks, Miss Rainford 😊
'IN THE JOY OF THE GOSPEL, WE WILL WORK TOGETHER TO BE KIND, FAIR, HONEST AND BECOME THE PEOPLE JESUS CALLS US TO BE'