Class 14 Spring 2021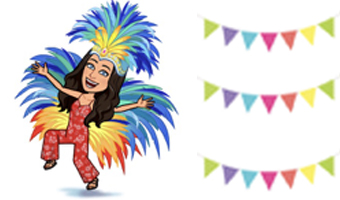 Miss Rainford
Please find below, lots of information that we will need this term.
Everyone needs to connect to our Class Dojo system to enable important and interesting messages to be shared as well as celebrating all the Dojo points being collected for amazing work, good attitude, great manners and stand out moments!
Please remember, all our COVID safety measures are still in place this term and we must continue to follow the guidance.
ISTORY/GEOGRAPHY/ART/DT
Moving on from the Anglo-Saxons, we shall be learning all about the Vikings. Why they came, where they came from, what significant events happened during their time and if they really had horns on their helmets.
We will be exploring Van Gogh and his 'starry nights' painting and using this style to produce a collaborative piece of art. Watch out for some amazing pictures of this coming your way!
In DT we will be making a Viking Longboat so at some point we will be asking you to bring in a cereal box. 'How does one make Viking Longboat from a cereal box?' I hear you asking. With a lot of patience, mess, and glue, that's how!
RE
Jesus the Teacher: In this topic we will learn that Jesus was a teacher who came to show us how to live. We will explore Jesus' early life and learn about his presentation in the Temple. The children will know that Jesus used parables in his teaching and will reflect on the meaning of the Parable of the Sower and Unforgiving Servant. The children will begin to appreciate the relevance of the parables for us today. We will also recognise that Lent is an opportunity for us to change our behaviour and live as Jesus told us.
Physical Education
We will be doing P.E. on Wednesday's – although this will change once swimming begins. Children must have their PE kits in school on a Monday morning if these have been taken home on a Friday, however these can be left in the children's lockers until the end of term. Please ensure your child has a suitable outdoor P.E kit, including some form of trousers (jogging bottoms or leggings) for days when it is raining. They will also require a waterproof coat.
Reading
After a fantastic first term reading 'The Firework Makers Daughter', we will be completing a range of comprehensions covering different types/genres of texts, before moving onto 'The Butterfly Lion'. This is another fantastic book, and I am sure that the children will enjoy reading this book just as much as they did our last.
Link for 'Oxford Owl' – Phonics advice and access to a range of free E-Books. Free to register. https://home.oxfordowl.co.uk/
Writing
We will share the book "Until I Met Dudley" which will introduce us to explanation texts. After sharing the book "The Kapok Tree" by D. Cherry, we will write some descriptive poetry and write a persuasive letter. Following this, we will move onto writing a warning tale based on a story entitled "The Canal."
Spelling/Phonics
Spelling tests will continue to take place on a Friday, and new spellings will be given out on a Friday for the following week. These will be given to the children in their small blue spelling books. Please practice these at home with your children, it is important that these are practiced at home as well as during in-school activities.
Link for 'Spelling Shed': https://www.spellingshed.com/en-gb/
Maths
This term the children will be continuing their learning covering:
• Problem solving within multiplication and division.
• Measure – Area
• Fractions
• Decimals
• Money
• Time
You can find supporting materials for extra activities at home by using the 'White Rose Maths' website that follows and supports the Power Maths scheme that we use in school. Please find the link here: https://whiterosemaths.com/homelearning/year-4/
Times tables tests take place on Friday's, however, may sometimes be on a Monday morning. Practicing using 'Times Table Rock stars at home is paramount as Y4 children will be sitting a statutory test at the end of the year due to new government requirements.
For a general overview, please take a good look at our Curriculum Map!