Class 18 Spring 2021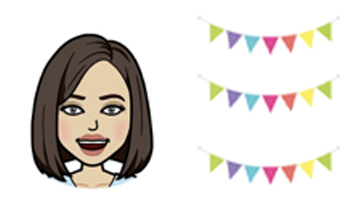 Miss Broad
Please find below, lots of information that we will need this term.
Everyone needs to connect to our Class do-jo system to enable important and interesting messages to be shared as well as celebrating all the do-jo points being collected for amazing work, good attitude, great manners and stand out moments!
Please remember, all our COVID safety measures are still in place this term and we must continue to follow the guidance, this is more important now than ever.
Topics This Term
For our History/Geography this term, we are focusing on the Ancient Greeks. There are lots of exciting things to be learned about such a significant part of world history. We will be using Atlases and Google maps to identify where Greece is in the world, what happened at the battle of marathon, finding out about the history of the ancient Olympics and learning about ancient Greek Gods.
RE
We will understand that Jesus has come for everyone and learn how we can join his mission. We will study the Beatitudes and understand that they show us the way to live and to think of ways that we can be true followers of Jesus. The children will also understand why Jesus blessed the merciful, particularly during this Holy Year of Mercy, and will reflect on the importance of trying to do God's will.
Physical Education
Our focus for this term will be 'Netball'. We will be learning how to pass, shoot, movements and rules of netball games. We will also be completing another virtual games using our netball skills.
Writing
For our writing, we will be looking at how to write Greek Myths. We will be focusing on the text 'Pandora's Box'. We will follow our usual Talk for Writing process to learn and rehearse texts in order to build up to writing our own myths. After this, we will move our focus to newspaper reports and reporting on real-life events.
Maths
In maths, we will begin by furthering our work on multiplication and division. We will also be investigating how to calculate the area and perimeter of a variety of shapes. Before moving onto fractions. As always, times tables up to 12×12 are important to your learning. We will continue to learn these for faster recall. You can also continue to practise using times tables rockstars https://ttrockstars.com/ (you can log in using your own personal username and password – if you have forgotten this please let me know).
You can also use https://www.topmarks.co.uk/maths-games/hit-the-button for another fun way to learn.