Class 20 Spring 2021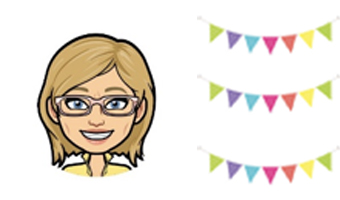 Mrs MacPherson
Please find below, lots of information that we will need this term.
Everyone needs to connect to our Class do-jo system to enable important and interesting messages to be shared as well as celebrating all the do-jo points being collected for amazing work, good attitude, great manners and stand out moments!
Please remember, all our COVID safety measures are still in place this term and we must continue to follow the guidance.
Topics This Term
Our learning this term will focus on WWII. We will learn about the Allied and Axis Powers, the key events and duration of the war, rationing, The Blitz, evacuation and many other key issues such as the use of propaganda. In science, we will be learning about the human body including the circulatory system, how water is transported and the effects of exercise on the body. We will also learn about electricity and its uses. We will investigate how circuits are assembled, how the brightness of bulbs can be altered and how electricity was used in WWII – Morse Code etc.
RE
This half term, children will have an awareness that Jesus is the bread of life and that He has made a New Covenant with us in our topic 'Exploring the Mass'. They learn about the significance of the different parts of the Mass – the beginning, the Offertory, the Consecration and Holy Communion.
Physical Education
In PE this term we will be learning the skills needed to play Netball. We will be focusing on chest, bounce and shoulder passes, footwork and goal shooting skills. These skills will be developed to enable us to play small-sided games and to complete individual challenges.
Reading
Our class text is Goodnight Mister Tom by Michelle Magorian which links directly to our work on WWII. We will be studying a range of texts in our guided reading sessions where we will scan and skim the text, find key vocabulary and support and justify our responses using evidence from the text.
Writing
We will be looking to expand narrative and write stories containing flashbacks and dialogue. We will also be spending time on non-fiction genres such as biography, argument and explanation producing independent pieces of writing.
Spelling
This term's spellings include adding vowel suffixes to words ending in -fer, spelling words with a long 'e' sound spelt 'ei' or 'ie' after c and learning how to spell words based on common word families e.g. 'mit' – commit, submit etc.
Maths
The main theme throughout this term will be to encourage the children to rapidly recall expected maths facts: both addition and subtraction and multiplication and division; the use of high understanding and high efficiency methods within the four functions (addition, subtraction, multiplication and division). Rapid recall of times tables to 12 x 12 is essential and can be practised here:
https://ttrockstars.com/
https://www.topmarks.co.uk/maths-games/hit-the-button
For a general overview, please take a good look at our Curriculum Map!