Class 5 Spring 2021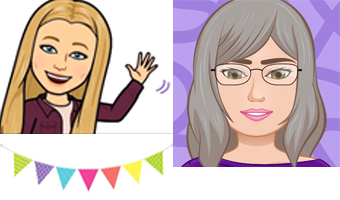 Mrs Cosby & Mrs Parkinson
Please find below lots of information about the Spring term.
Well done to everyone who has connected to our Class Dojo system. This has enabled important messages to be shared. It is also a lovely way to celebrate all the Dojo points being collected for amazing work, good attitude, great manners and stand out moments!
Please remember, all our COVID safety measures are still in place this term and we must continue to follow the guidance.
Topics This Term
During this term we will begin a new topic called 'What Makes Our World?' We begin with a science focus and will be finding out about materials and their properties. Once we have learnt to name materials and have explored their properties, we will plan and carry out an investigation into the best material for a boat.
After half term we will move on to a geography-based unit in which we will use compass directions (north, south, east, west) and locational language (near and far) to describe the location of features and routes on a map. We will have great fun mapping out our school and exploring the local area. We will also investigate places using world maps, atlases and globes to identify the United Kingdom and its countries.
We will learn to name, locate and identify the characteristics of the four countries and the capital cities of the United Kingdom and its surrounding seas.
RE
Families and Celebrations and Following Jesus
To know that we all belong to a family, how we love and care for each other, and how Jesus belonged to a family. To know what it means to belong to our church family and to know what happens at a Baptism.
To hear how Jesus chose some of the first disciples and consider how we choose friends. To hear the story of the Good Samaritan and reflect on the message it has for us as followers of Jesus, and learn about what it means to be a good friend.
Reading
Please remember to read every day with your child and let us know on Dojo how they are getting on.
Writing
Our Talk for Writing texts this term will be 'Sam and the Terrible Tiger' and 'Where the Wild Things Are'.
We will use these texts to consolidate previous learning: using a capital letter at the beginning of a sentence, using full stops and question marks, adding the suffix -ing to root words, and using 'and' to join words and clauses.
Our new learning will include: using exclamation marks, capital letters for proper nouns (names), the prefix un-, the suffix -ed, and regular plurals.
Spelling & Phonics
Please complete the weekly spelling assignment on Spelling shed. The children also have logins for Teach Your Monster to Read which they can play at home as often as they like.
Maths
We will continue to read, write and interpret mathematical statements involving addition (+), subtraction (–) and equals (=) signs.
We will learn to represent and use number bonds and related subtraction facts within 20. We will understand how to add and subtract one-digit and two-digit numbers to 20, including zero.
We will move higher with our counting to 50 and representing numbers to 50. We will learn counting in 2s and 5s.
We will introduce measuring lengths and heights using a ruler.
We will compare, describe and solve practical problems for mass or weight (for example, heavy or light, heavier than, lighter than), and measure and begin to record mass (weight).
For a general overview, please take a look at our Curriculum Map.