Class 10 Spring 2021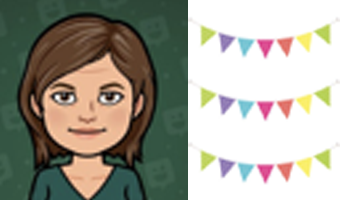 Mrs Orr
Please find below, lots of information that we will need this term.
Everyone needs to connect to our Class do-jo system to enable important and interesting messages to be shared as well as celebrating all the do-jo points being collected for amazing work, good attitude, great manners and stand out moments!
Please remember, all our COVID safety measures are still in place this term and we must continue to follow the guidance.
Topics This Term
During this term we will be exploring the history of Rome. The children will be travelling back through time to explore where the Romans came from, how people lived and how Rome influenced our own world. The children will be baking this half term to help them develop thier food preparation skills. In our Science lessons, the children will be learning all about nurition, muscles and our skeleton. During our Computing lessons, the children will learn all about spreadsheets and how we can organise and interpret data using graphs. We will continue our professional guitar tuition and look forward to performing for you near the end of the half term. In French, the children will learn all about what is inside their pencil case – 'Dans Ma Trousse.'
RE
We will be looking at the Sacrament of Reconciliation. We will look at the Great Commandment and how we sometimes make wrong choices. We will look at the story of Zacchaeus and learn from his example. We will read the story of The Lost Sheep and learn that God always loves us no matter what choices we make.
Physical Education
We will be developing our gymnastics skills this term and we will create a gymnastics routine with jumps, rolls and balances.
PE kits will be brought into school at the beginning of the term and will be returned home for cleaning at half term. Please include both indoor and outdoor PE kit. Trainers are requested as opposed to black pumps if possible. Jogging bottoms are also recommended while the weather is colder. Our PE day is on Wednesday; however, we will also do the golden mile weather-permitting on a different day.
Reading
Our class guided reading text will be The Lion the Witch and the Wardrobe. We will be analysing each chapter in detail and developing our comprehension and inference skills. We will also look closely at the vocabulary used within the text and use dictionaries to explore the meaning of new words.
Individual reading and small group reading will also continue.
Each time the children read in school you will be updated via the class dojo. You are also able to send a message to let us know how your child is reading at home.
Writing
Our Talk for Writing unit this term is The Lion the Witch and the Wardrobe. We will be analysing speech and how to use the correct punctuation when writing speech. We will be looking at story settings and how to use rich vocabulary to enhance our descriptive writing. Our final piece of writing will be based on Lucy's journey through the wardrobe, describing Narnia and her meeting with Mr Tumnus
Spelling/ Phonics
Weekly spellings are given out on Mondays, and the spellings will need to be learnt at home, ready for a test on Friday. The children will have a weekly spelling lesson in class and will also complete a variety of tasks to reinforce their weekly spellings.
Maths
Multiplication and Division
During this half term we will be comparing multiplication and division statements and then investigating related facts too. The children will learn how to multiply a 2-digit number by a 1-digit number and then how to divide a 2-digit number by a 1-digit number. The children will then use all their learning to solve problems across a series of lessons
Money
The children will learn to add and subtract amounts of money, give change, using both £ and p in practical contexts.
Statistics
The children will explore pictograms in detail. They will be introduced to data presented in bar charts and more complex tables. They will also apply their calculation and reasoning skills including addition and subtraction, and counting in multiples of 2,5 and 10
Length
This unit focusses on measurement in mm, cm and m. The children will learn how these units of measure relate to each other. They will apply their knowledge of number to compare, order, add and subtract measurements of length and calculate the perimeter of 2D shapes.
Times tables
Times tables will be set on Times Tables Rock stars each week and a short test will be completed weekly.
Click here for Times Table Rock Stars.
For a general overview, please take a good look at our Curriculum Map!