Welcome to Class 10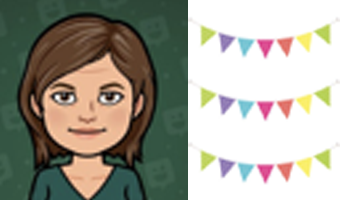 Welcome to our new Class webpage!
After a challenging six months, we are so excited to be back at school!
We have all settled in well so far, so please find below some curriculum and class organisation information:
During this half term we will be learning all about what lies beneath our feet. The children will learn how earthquakes and volcanoes are formed and how they affect us. During science, the children will learn about different types of rocks and soils, as well as investigating different fossils. In art, the children will learn about the artist Hokusi and create their own paintings inspired by his work.
The Christian Family
Throughout the topic, the children will be learning about what it means to belong to a family. As well as this, the children will be learning about what it means to be a part of the Christian Family. This topic looks in detail into the knowledge and understanding the sacrament of Baptism.
Charlie and the Chocolate Factory
Our first book of the year is Charlie and the Chocolate Factory. This area of study will focus on the characters and settings of the story. The children will create their own settings and invent their own characters.
Plastic Pollution: Report Writing
During this unit of work, the children will write their own report based on the impact of plastic pollution on the environment. We will learn about the effects and impacts plastic waste causes and how we change to help protect the planet.
Place Value Within 1000
This half term we will be looking at the value of each digit up to 1000. They will count from 0 in multiples of 4, 8, 50 and 100; as well as writing numbers up to 1000 in numerals and in words.
Addition and Subtraction
This half term the children will add and subtract three digit numbers, two digit numbers and one digit numbers using formal columnar methods of addition and subtraction. They will solve problems surrounding number facts, place value, missing number problems and more complex addition and subtraction.
Times Table Rock Stars
The children will use the website to help them to develop their fluency when learning times tables. This term they will be introduced to the 3 and 4 times tables as well as consolidating their learning around the 2, 5 and 10 times tables.
Spellings and Homework
Weekly spellings are given out on Mondays, and the spellings will need to be learnt at home, ready for a test on Friday.
Weekly English homework will be given out in new textbooks every Friday. It will be due in school on the following Wednesday.
Reading
Each time the children read in school you will be updated via the class dojo. You are also able to send a message to let us know how your child is reading at home.
Other information
PE kits will be brought into school on Mondays and returned home for cleaning at half term.. Please include both indoor and outdoor PE kit. Trainers are requested as opposed to black pumps if possible. Jogging bottoms are also recommended when the weather becomes colder. Our PE day is on a Thursday, however, we will also do the golden mile weather-permitting on a different day.
If you have any queries don't hesitate to contact me via the class Dojo.
Thank you for your continued support,
We are getting used to communicating with Parents through our Class do-do system, both for individual contact and for school-wide information. Because teachers have got lots to do, Mrs Fau-Goodwin has introduced 'office hours' for the Do jo system which means that I will be unable to respond to messages over weekends, during school holiday periods, during direct teaching sessions, after 5.00pm or prior to 8.15am.
Click here for Times Table Rock Stars.
Click here for our Autumn 1 2020 Curriculum Map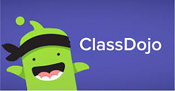 Keeping Safe
Please remember that face coverings are required if you are on site.
If you are exempt, we have lanyards available.
Everyone must space out and observe social distancing both on and off site.
Please continue to follow our one-way, drop and go system.