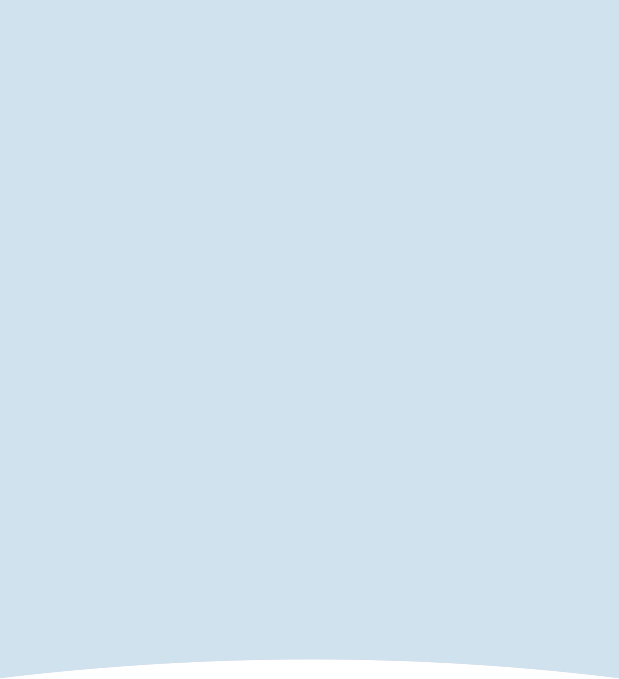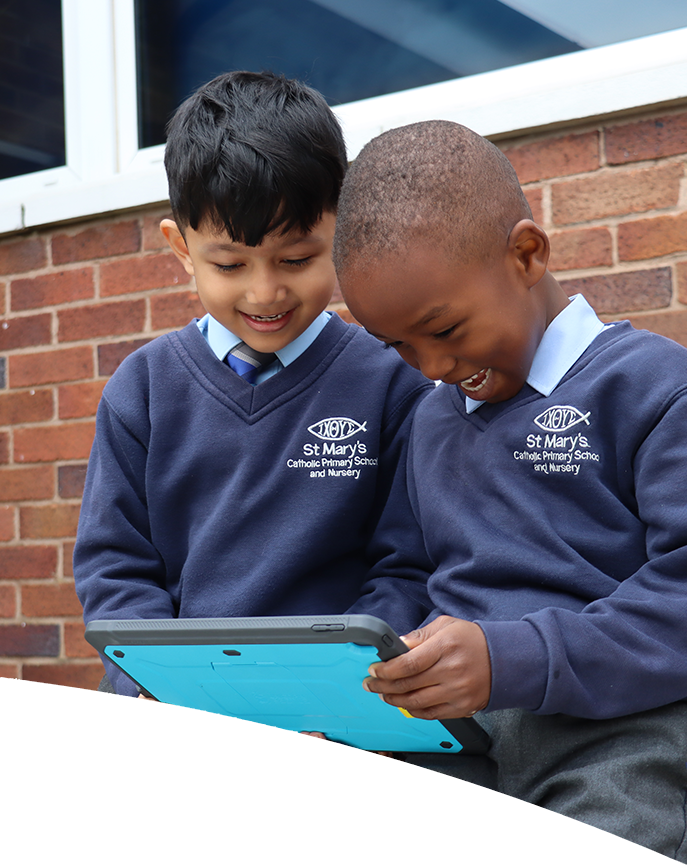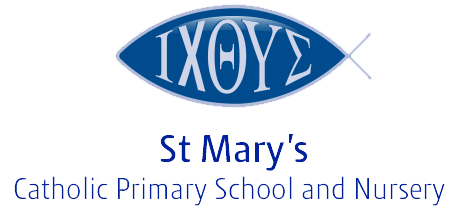 WORKING TOGETHER THROUGH
FAITH AND EDUCATION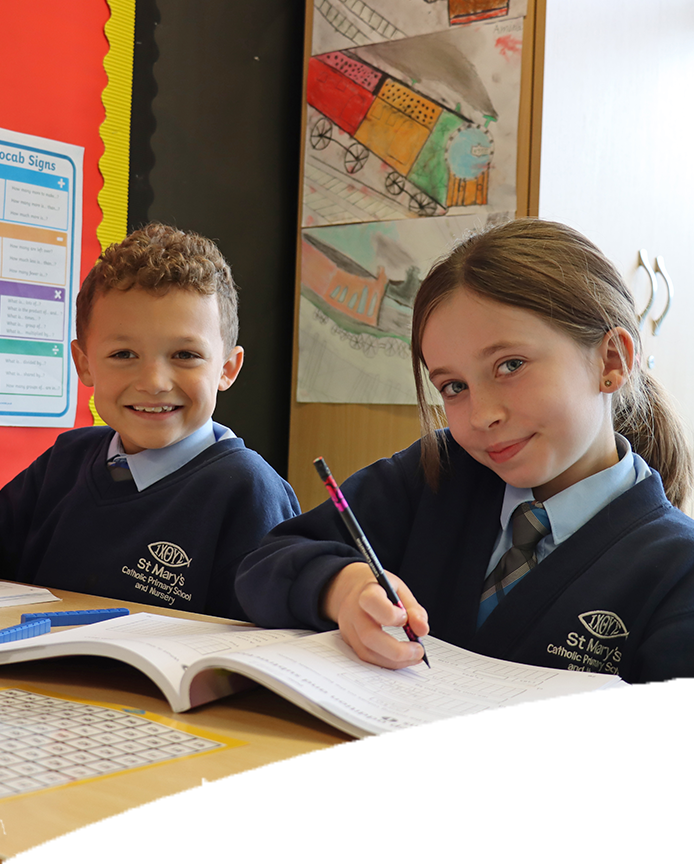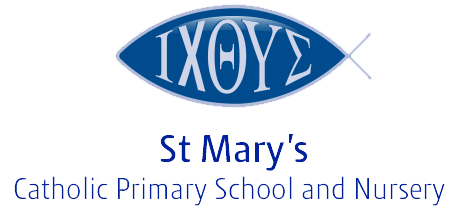 WORKING TOGETHER THROUGH
FAITH AND EDUCATION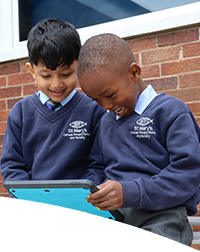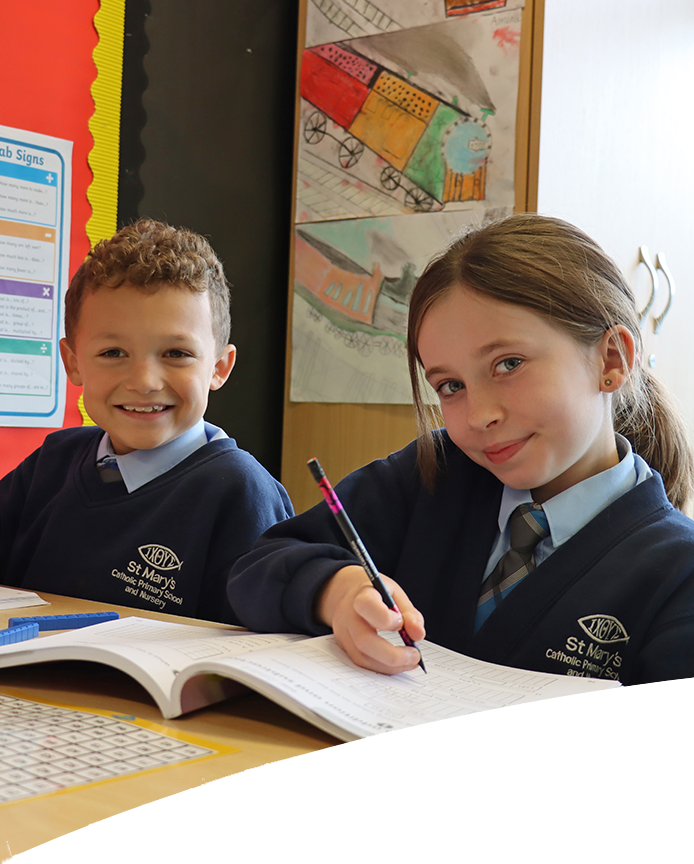 Intent
At St Mary's, we aim to provide a safe, nurturing environment which promotes the highest standard of education for our youngest pupils. Our Early Years team is committed to providing an environment that is rich with possibilities, develops children's independence and puts children right at the centre of their own learning.
The aims of our EYFS curriculum are to develop young pupils who are:
Competent learners (through play)
Resilient
Capable
Confident
Communicators
Independent
Creative
Curious and inquisitive
Self-assured
Accepting and empathetic
Positive
Brave
Implementation
Our practice is play-based, since we believe that play with all its language, physicality and social interaction is what gives children the right and appropriate grounding for their educational journey. Play is our fundamental principle but alongside this, we also incorporate direct teaching times across each day to introduce and consolidate skills in phonics, language and literacy mathematics and personal and emotional development.
Through our child-centred approach, we aim to plan exciting, enriched activity based on the children's interests. We create a sense of awe and wonder through creative ideas which involve the children and, as much as possible, are based on real life experiences.
We plan a theatre pantomime performance every Autumn term, a visit from Zoo Lab to share their knowledge of unusual animals, a trip to a local Church to celebrate Christmas, and a walk to our local park to learn about our locality and what it has to offer. We invite parents and members of our local community in to talk to us and share their knowledge and experiences. We plan creative days were we bring together all our knowledge and skills and celebrate through fancy dress, baking and singing. Children in Reception classes have the opportunity to join an afterschool story club.
We look to provide opportunity, which aims to foster children's preferred learning styles and demonstrate the various characteristics of effective learning.
We provide children with the opportunity to be explorers, be actively involved in their learning, as well, creative and critical thinkers through the planning of open-ended tasks.
We aim to foster curiosity through carefully planned learning environments enabling children to demonstrate those key characteristics of effective learning. We value the importance of learning outdoors and enjoy using our special early year's outdoor area and garden within our everyday planning.
At St Mary's we ensure that our learning environments provide:
stimulating resources, relevant to all the children's cultures and communities
rich learning opportunities through play and playful teaching
support for children to take risks and explore
We also know that parents are children's first and most enduring educators and we value being partners with them in their child's education. We look to forge positive relationships with parents to enable us to support learning both at home and school. We share the children's learning through a range of ways including; teacher/parent meetings, sharing Learning Journals and workbooks, positive notes/stickers, parent voice, and an open-door policy. We invite families in to join us for a Nursery Picnic, McMillan Coffee Morning, Advent Celebrations, Sing Up, Come and Read, Join our Phonics and Sports Days.