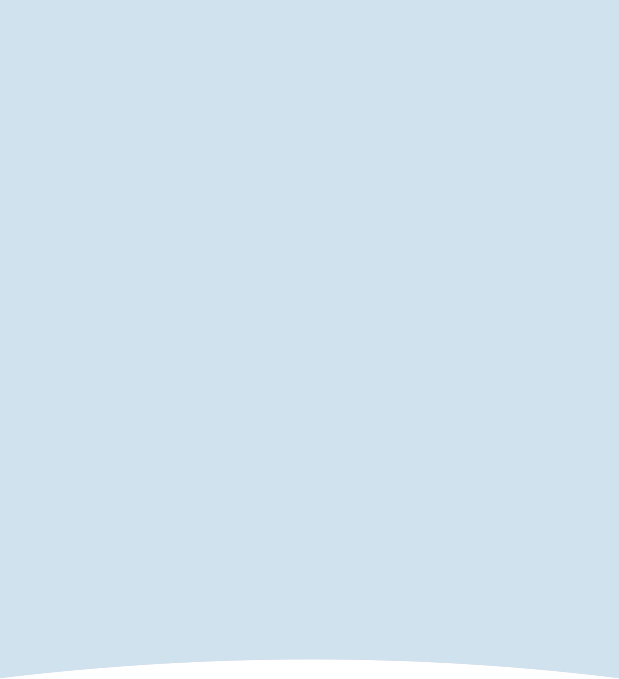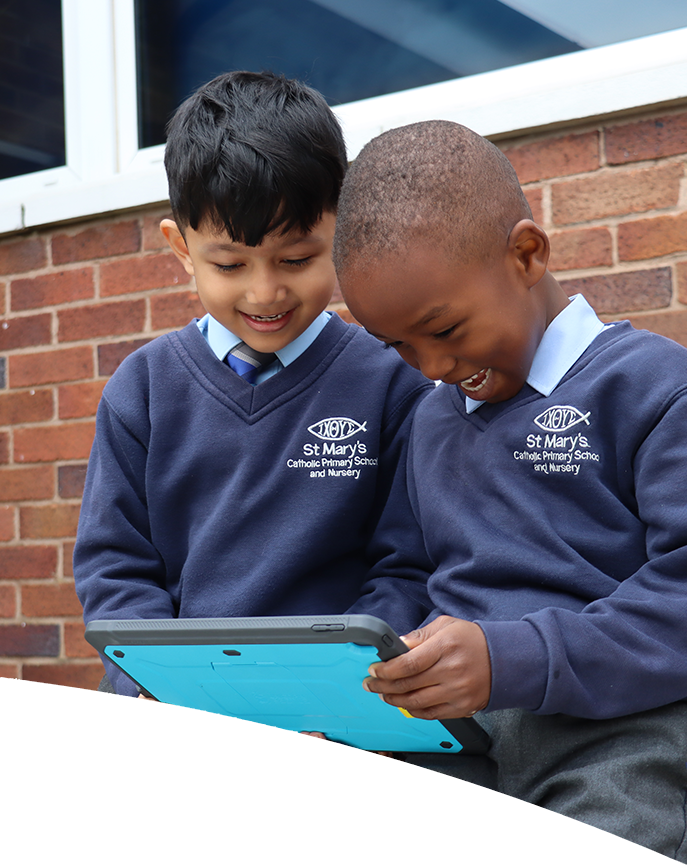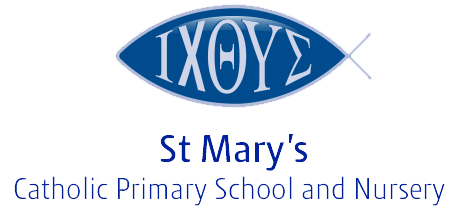 WORKING TOGETHER THROUGH
FAITH AND EDUCATION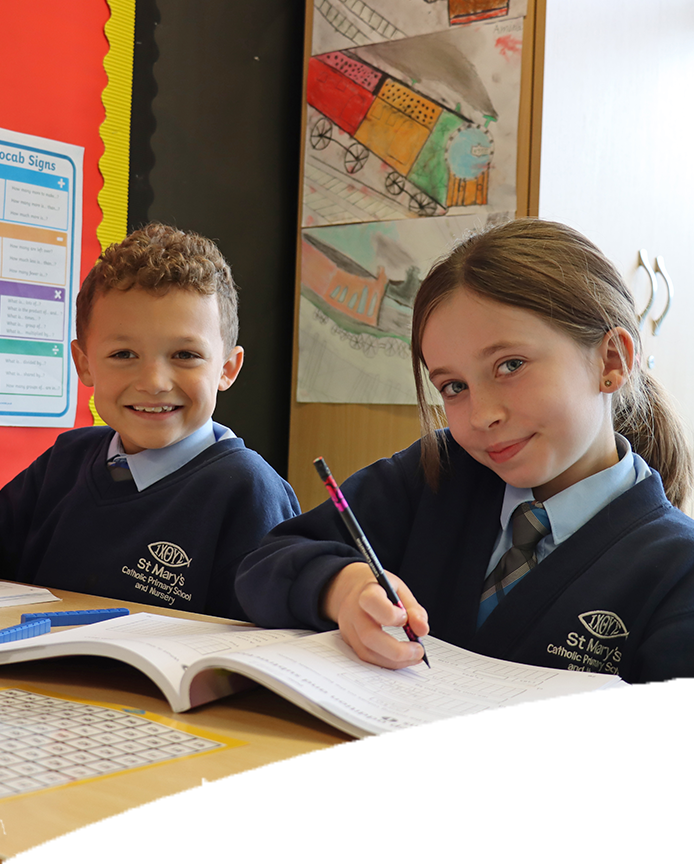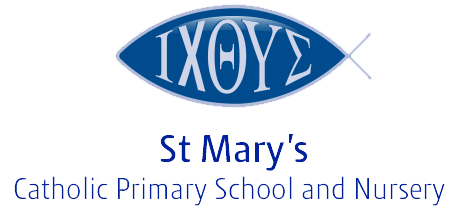 WORKING TOGETHER THROUGH
FAITH AND EDUCATION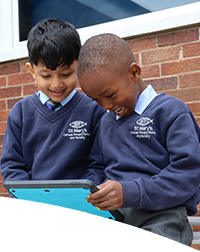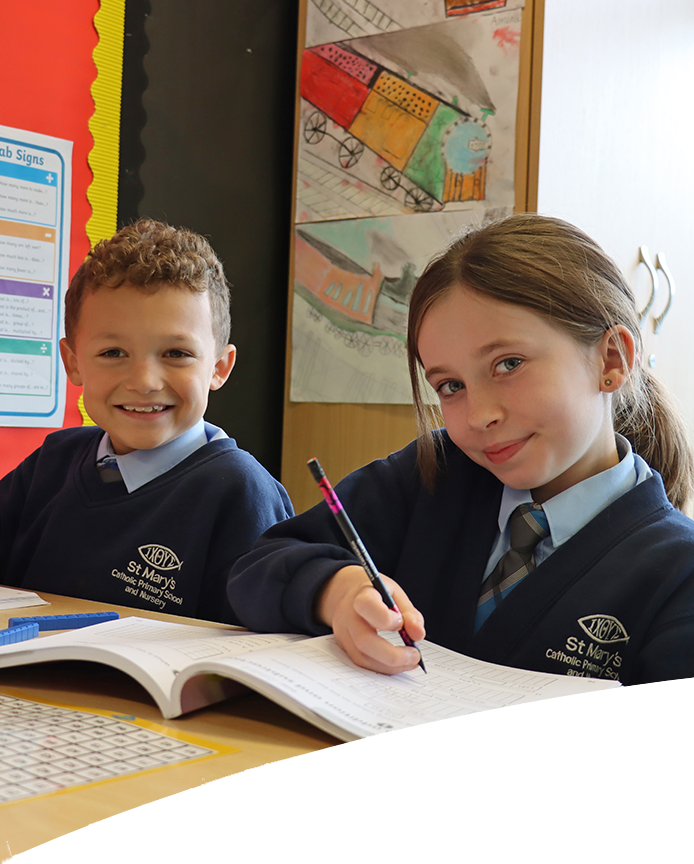 A very warm welcome to St. Mary's Catholic Primary School. As a Catholic school we consider ourselves a 'family' and work hard together to create a happy and safe environment where our children believe in their own abilities and achieve their best.
We are a caring, diverse and vibrant community where we learn, have fun and grow together. We are driven by our mission motto, 'Working Together through Faith and Education' and have high expectations for every child, including behaviour standards of respect, tolerance and appreciation.
As a school, we want our children to be motivated about coming to school and excited about their learning. We offer a broad, balanced and ambitious curriculum with the teachings of the Gospel at the centre of all we do. We aim to equip our children with the skills, knowledge and confidence that encourages positives attitudes to learning and for the next stage of their lives.
Parents of our school comment on our welcoming and positive environment as well as our dedicated staff and excellent facilities we offer.
"I am really very grateful and happy with the progress of my child. All thanks to all of the support and care of the teachers. A million thanks. Bless you all."
"An amazing school that ensure lots of time is spent with each pupil to ensure they understand. The school helps them to learn and grow. Thank you for all your hard work."
I hope our website will provide you with a flavour of the Catholic Life of our school and great things we do as well as a source of regular updated information. Our school Facebook page is another way to stay connected with St. Mary's. Please use the following link to see our current news, learning and events within school https://www.facebook.com/stmarysrccrewe/
Please contact our school office with any queries you may have.
Kind Regards
Mrs Wright
Head Teacher