Class 2 Spring 2021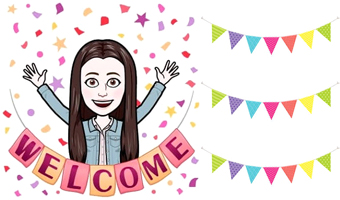 Miss Kay
Welcome back to the Spring Term.
Please find below, lots of information that we will need this term.
Everyone needs to connect to our Class do-jo system to enable important and interesting messages to be shared as well as celebrating all the do-jo points being collected for amazing work, good attitude, great manners and stand out moments!
Please remember, all our COVID safety measures are still in place this term and we must continue to follow the guidance.
Topics This Term
During this half term we will be exploring Space and Dinosaurs. We will be going on a journey into space, enjoying a creative space themed day and going back in time to when the dinosaurs roamed earth.
RE
Getting to know Jesus- The children will be aware that Jesus has a great love for each one of us and will think of ways in which we can show our love for Jesus. They will listen to different stories about Jesus and how he helped others such as the Man at the Pool and the Wedding at Cana. They will talk about Jesus curing people who were ill and think of ways in which we can show our love for people who are ill.
PHYSICAL EDUCATION
PE takes place in class 2 on a Tuesday. Please bring PE kits into school at the beginning of term. If you would like your child's PE kit to be returned at the weekend, please contact your child's teacher. The children will continue to explore different was of moving & balancing, using both small and large apparatus.
Reading
Children will read books which are closely linked to their phonics skills. Books will be brought home to share with families and children will bring home books they can read. Please create observations of your child reading at home on their Tapestry learning journal.
Writing
Children in Early Years at St Mary's develop their handwriting (letter formation) through carefully planned activities. Fine and Gross motor skills are developed alongside the children being taught how to form letters. Letters are taught in 'families' which reflect the motor patterns required to write them. Writing activities will be closely linked to phonic knowledge. The children will apply their phonics skills to their independent writing.
You can support your child at home with letter formation following these videos.

Long Ladder Letters
https:www.youtube.com/watch?time_continue=1&v=iAFoaXuY0BY&feature=emb_logo
One Armed Robot Letters
https:www.youtube.com/watch?time_continue=2&v=cNSLIFwkU0E&feature=emb_logo
Curly Caterpillar Letters
https:www.youtube.com/watch?time_continue=1&v=kpu8W15h41M&feature=emb_logo
Zig Zag Monster Letters
https:www.youtube.com/watch?v=VTK1qnrYREM&feature=emb_logo
Phonics
This term we will be working on Phase 2 and beginning Phase 3 phonic sounds in line with the DfE's 'Letters and Sounds' programme.
In Phase 2, letters and their sounds are introduced one at a time.
Set1: s,a,t,p
Set2: i,n,m,d
Set3: g,o,c,k
Set4: ck,e,u,r
Set 5: h, b, f, ff, l, ll, ss
Phase 2 Tricky words (words which cannot be decoded): I, go, no, the, to
By the time they reach Phase 3, children will already be able to blend and segment words containing the 19 letters taught in Phase 2.
Phase 3 introduces, twenty-five new graphemes one at a time.
Set 6: j, v, w, x
Set 7: y, z, zz, qu
Consonant digraphs: ch, sh, th, ng
Vowel digraphs: ai, ee, igh, oa, oo, ar, or, ur, ow, oi, ear, air, ure, er
Phase 3 Tricky words (words which cannot be decoded): he, she, we, me, be, was, you, they, all, are, my, her
MATHS
'Alive in 5'- Introducing zero, comparing numbers to 5, composition of 4 & 5, comparing mass and capacity.
'Growing 6,7,8'- Comparing numbers to 8, composition of numbers to 8, making pairs, combining 2 groups, exploring length, height & time.
For a general overview, please take a good look at our Curriculum Map!