Ofsted, PE and RE Reporting
Ofsted
We are absolutely thrilled to announce that in our latest inspection, Ofsted have judged us to be a GOOD school!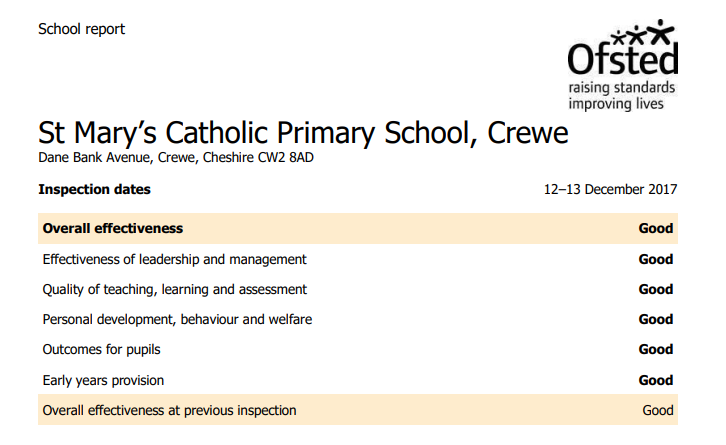 To view the latest Ofsted report, please click on downloadable (PDF format) below
Please visit the Ofsted website to view our previous reports – click on this link www.ofsted.gov.uk/stmarys
R.E. Inspection Report
By clicking the link below you can read all about how St Mary's Primary School was rated at an inspection to measure how well the school performs to promote the "Catholic life of the school and religious education" by the Diocesan Education Service of Shrewsbury.
PE and Sport Premium
What is the PE and Sport Premium?
Sports Premium was designed to help primary schools improve and develop the quality of PE and sports activities they offer pupils. St Mary's uses this funding to make additional and sustainable improvements to the quality of PE and sport they offer.