Nursery Spring 2021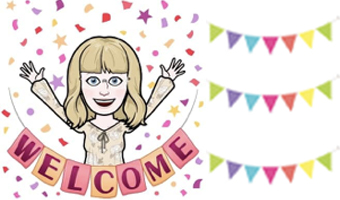 Mrs Kerry
Please find below, lots of information that we will need this term.
Everyone needs to connect to our Class do-jo system to enable important and interesting messages to be shared as well as celebrating all the do-jo points being collected for amazing work, good attitude, great manners and stand out moments!
Please remember, all our COVID safety measures are still in place this term and we must continue to follow the guidance.
Topics This Term
To begin Spring Term 2021, we will be talking about the New Year and finding out about toys – toys that we had for Christmas; this will be followed by Spring festivals including Chinese New Year (The Year of the Ox) and Shrove Tuesday. Our story themes will be: Kipper's Toybox, Rhino's Don't Eat Pancakes and Chinese New Year.
RE
In Religious Education we will be getting to know Jesus, as well as finding out about lent. It is during this term that we also introduce the Angelus prayer.
Physical Education
For this term we will be continuing with our "Welly Wednesday Walks" and encouraging all our children to be physically active during outdoor play. We will be including some specific activities to develop our physical skills linked to writing and developing finer motor skills.
Reading
Along with our story themes, we shall continue to listen to and enjoy daily story time sessions and join in with rhymes. Talking about our favourite stories and rhymes, choosing to re-visit stories we have loved is really important in Nursery! We will also be learning to recognise our names, may be even begin to copy our names.
Writing
In Nursery, early writing is called "mark-making". We provide many opportunities for mark-making both inside and outside our setting – we have writing areas, many materials available all the time, such as pens, pencils, chalks, paint brushes and water, mark-making in sand or flour, paint and so on. Mark making may be on the floor, on the playground, on the wall, clipboards – there are many opportunities. There will also be mark-making focused tasks linked to our story themes, where small groups of children listen and watch as mark-making is modelled, children are then encouraged to have a go themselves. Their work is celebrated and displayed on the washing lines in Nursery!
Spelling/Phonics
In Nursery Phase 1 phonics, Aspects 1-6 is the phonics curriculum for us to follow, these are:
Aspect 1: General sound discrimination – Environmental sounds
Aspect 2: General sound discrimination – Instrumental sounds
Aspect 3: General sound discrimination – Body percussion
Aspect 4: Rhythm and Rhyme
Aspect 5: Alliteration
Aspect 6: Voice Sounds
We plan for 1 aspect to be a focus in every 2-week theme and so each aspect is taught every term. We introduce Aspect 7, Segmenting and Blending, in the Summer Term.
We will also begin to find out a little about Phase 2 phonics, such as introducing initial sounds s,a,t,p,i,n .
Maths
There are 2 areas of maths that we focus upon in Nursery – Number and Space, Shape and Measures. In number we will be practising counting 1 – 10 (and beyond 10, for those who are ready). We will be working on recognising numbers 1-5 (up to 10, for those who are ready). There will be many opportunities for children to "subitise" number – that is to recognise an amount without needing to count – such as looking at the patterns on dice and dominoes.
In Shape, Space and Measure, we will be investigating and exploring shapes through play, making patterns and arrangements with shapes. We will look for shapes in the environment and experience using positional language, such as "up", "down", "under", "on", "next to" and so on.
For a general overview, please take a good look at our Curriculum Map!