Class 7 Spring 2021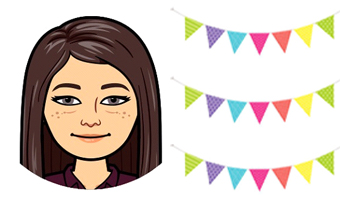 Mrs Colgan
Please find below, lots of information that we will need this term.
Everyone needs to connect to our Class Dojo system to enable important and interesting messages to be shared as well as celebrating all the Dojo points being collected for amazing work, good attitude, great manners and stand out moments!
Please remember, all our COVID safety measures are still in place this term and we must continue to follow the guidance.
Topics This Term
During this half term Class 7 will be exploring the theme, 'Shaping Up.' We will be learning to identify and compare the suitability of a variety of everyday materials, including wood, metal, plastic, glass, brick, rock, paper and cardboard for particular uses. We will also find out how the shapes of solid objects made from some materials can be changed by squashing, bending, twisting and stretching.
RE
The Good News – This topic is designed to develop the children's knowledge and understanding of the joy that Jesus brings and to reflect on how we can bring joy to others. The children will learn that Jesus brings the good news of God's love through his miracles and so turns sadness into joy.
Physical Education
In PE we will learn and practise a variety of skills, including rolls, jumps and balances. The children will develop their control, agility and coordination.
Reading
This half term the children will start by reading the story of 'The Dragon Machine' written by Helen Ward. We will be exploring how the main character behaves in the story and why he acts in the ways he does.
Writing
Children will continue to develop their own skills by writing their own descriptions. They will be planning their own version of the story, using a range of strategies. Then we will explore report writing through the text 'The Tree Dragon.' In our writing we will use familiar and new punctuation correctly as well as use expanded noun phrases to describe and specify. Handwriting will continue to be a focus. Children will learn to form lower case letters and begin to make simple joins.
Spelling/Phonics
This half term we will be learning to spell further common exception words and adding suffixes to words. We will also be writing simple dictated sentences to apply our knowledge of spelling patterns.
Maths
In Maths we will solve problems involving multiplication and division. We will begin to recall and use multiplication and division facts for the 2, 5 and 10 multiplication tables. We will begin to interpret and construct simple pictograms, tally charts, block diagrams and simple tables. As well as learning to ask and answer questions about totalling and compare categorical data. We will compare and order lengths, mass, volume/capacity and record the results using, and =
Please remember to log into Numbots regularly to build up speed and fluency with your number bonds! https://numbots.com/home/
For a general overview, please take a good look at our Curriculum Map!