Class 16 Spring 2021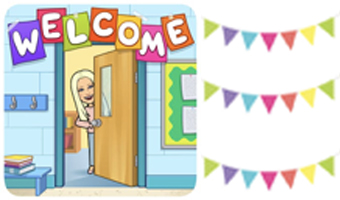 Mrs Messenger
Information about the Spring Term can be found below.
Everyone needs to connect to our Class do-jo system to enable important and interesting messages to be shared as well as celebrating all the do-jo points being collected for amazing work, good attitude, great manners and stand out moments!
Please remember, all our COVID safety measures are still in place this term and we must continue to follow the guidance.
Topics This Term
This half term our learning will focus on Ancient Greece. We will learn about the geography of Greece and how Greece has changed over time. We will look at Greek warfare and understand more about Hoplite soldiers, as well as the Greek gods and goddesses and some of the famous battles. In Art we will look at some traditional Greek vases and our Design and Technology focus will be on looking at (and more importantly tasting!) some traditional Greek foods.
RE
Inspirational People
We will understand that Jesus has come for everyone and learn how we can join his mission. We will study the Beatitudes and understand that they show us the way to live and to think of ways that we can be true followers of Jesus. The children will also understand why Jesus blessed the merciful, particularly during this Holy Year of Mercy, and will reflect on the importance of trying to do God's will.
Physical Education
In PE we will practise our skills with different sized balls- for netball and football.
Reading
In Reading we will continue our Space theme from Autumn 1, looking at newspaper articles, poetry and other types of text, answering a range of questions, including inference, as well as summarising. We will look at the features of non- fiction texts including the differences between fact and opinion.
Writting
Linked to Ancient Greece, in English we will be continuing our Talk 4 Writing scheme by looking at the Greek myth of Pandora's Box. We will be learning the story orally using text maps to help us, before innovating our own version of this myth, and finally writing a different Greek myth using the skills we have learned.
We will also be looking at newspaper reports based on important events from Ancient Greece, such as the Battle of Marathon. The writing objectives we will cover will include:
• Relative clauses
• Using brackets, dashes and commas to indicate parenthesis
• Building cohesion within and across paragraphs
• Organisational features
• Using the correct tense consistently.
Maths
In Maths we will focus on Written Multiplication and Division. The children will learn how to:
multiply and divide numbers mentally drawing upon known facts. They will multiply numbers up to 4 digits by a one or two-digit number using a formal written method, including long multiplication for 2 digit numbers. They will then focus on dividing numbers up to 4 digits by a one-digit number using the formal written method of short division and interpret remainders appropriately for the context.
Finally, they will solve problems involving addition and subtraction, multiplication and division and a combination of these, including understanding the use of the equals sign.
We will look at ordering and comparing fractions as well as identifying equivalent fractions. The children will learn what improper and mixed number fractions are. Furthermore, we will begin to add and subtract simple fractions.
For a general overview, please take a good look at our Curriculum Map!