Welcome to Class 1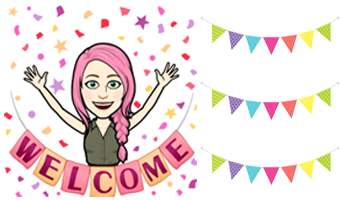 Welcome to our class page!
We warmly welcome you to Reception at St Mary's and we look forward to a fun filled year of learning.
In Class 1 you will find Miss Noyce, the class teacher and EYFS Team Leader, along with Mrs Goode, Miss Foster and Mrs Plecha, the class teaching assistants.
After a challenging six months, we are so excited to be back at school!
Children in Early Years have extended opportunities to learn through play. Learning takes place both inside and outside the classroom through a mixture of carefully planned adult activities and spontaneous child led activities. The children develop skills and understanding in 7 areas of learning and these are linked to changeable themes.
During the first Autumn term our themes are 'God's Beautiful World' 'All about me' and 'The 3 Little Pigs'. Please take a look at our curriculum map for more details.

Clothing & Bags
Reception children wear full school uniform and PE kit for their PE lessons (due to COVID-19 we will be having PE lessons outside, please provide dark coloured jogging bottoms and trainers as well as the usual PE kit. Your child's PE kit will be sent home every Friday to be washed, please return on Monday).
As our learning takes place both indoors and outdoors we ask you to provide your child with a waterproof coat/rain suit every day and if possible keep in school a pair of wellington boots- we all love splashing in puddles. Our weather can change rapidly but we don't ever 'cancel' learning opportunities because of it, in fact we usually discover new ones!
Please keep an eye on the weather forecast and ensure your child has sun cream applied and a sun hat if the forecast is good- the sun can still be very strong in early Autumn.
Please provide your child with a school book bag and do not send in Back Packs as we do not have space to store them.
Please remember that your child will also need a water bottle.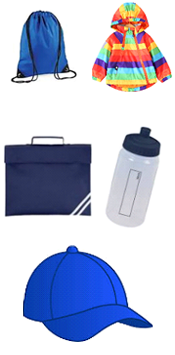 Tapestry
Tapestry is our chosen online Learning Journal. Using photos, videos and written entries, early years' staff, and parents build a very special record of each individual child's experiences, development and learning. All information held in the platform is stored securely, and can be downloaded and shared as required.
Staff use the platform to monitor progress and plan for future learning. Parents can see this progress through the observations of learning and have an insight to their child's time in school. Gone are the days of 'What have you been doing today?' and you get the response of 'nothing'. Now you can share photographs and observations made by EYFS staff with your child at home and encourage them to talk about their fun filled learning.
Since introducing Tapestry nearly two years ago at St Mary's we have received endless positive comments about the online learning journal. In order for you to benefit from the system, please log on via the app or webpage regularly and talk with your child about the learning shared. We strongly encourage you to upload your own observations from home. Your observations are valuable to us and help us develop a whole picture of your child.
"I love it!! Particularly the personalised comments. Thank you to everyone who has contributed to some lovely memories to be treasured forever." Parent comment 2020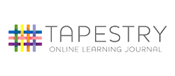 Class Dojo App
In Reception we use Class Dojo to share class news and your child's reward points. You will be able to see what your child has been awarded a point for during their day. This provides a great opportunity for you to discuss the positive contributions your child is making to their class and learning. In the unlikely situation, you will also be able to see why your child has had a point removed and again it provides the opportunity for you to discuss and reflect on this with your child.
The children LOVE earning Dojos and will run out of school to tell you all about them! There is also a messaging function on the app which enables you to directly message the class teacher. Please note, messages sent to teachers will not be responded to during 'quiet hours'. The App is FREE to download and use but there are additional paid for features if you wish to use them (we do not require you to pay for these additional features). We do not use the portfolio function in Reception as we use the more sophisticated Tapestry Learning Journal to record and share your child's learning experiences.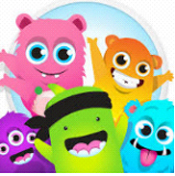 Phonics
This term we will be working on Phase 1 and 2 phonics sounds in line with the DfE's 'Letters and Sounds' programme.
Phase 1 of Letters and Sounds concentrates on developing children's speaking and listening skills and lays the foundations for the phonic work which starts in Phase 2. The emphasis during Phase 1 is to get children attuned to the sounds around them and ready to begin developing oral blending and segmenting skills.
Phase 1 is divided into seven aspects. Each aspect contains three strands: Tuning in to sounds (auditory discrimination), Listening and remembering sounds (auditory memory and sequencing) and Talking about sounds (developing vocabulary and language comprehension).
In Phase 2, letters and their sounds are introduced one at a time. A set of letters is taught each week, in the following sequence:
Set1: s,a,t,p
Set2: i,n,m,d
Set3: g,o,c,k
Set4: ck,e,u,r
Set 5: h, b, f, ff, l, ll, ss
As soon as each set of letters is introduced, children will be encouraged to use their knowledge of the letter sounds to blend and sound out words. For example, they will learn to blend the sounds s-a-t to make the word sat. They will also start learning to segment words. For example, they might be asked to find the letter sounds that make the word tap from a small selection of magnetic letters.
Teach Your Monster to Read
This game has been designed to support children as they learn their phonic sounds and to read.  Your child can learn and play at home for FREE using it on a computer as it has been funded by the Usborne Foundation: a charity set up to support initiatives to develop early literacy. The App version (for phone or tablet) is the same game but you have to pay to download it from the usual app stores.

Reading and Homework
Homework is based around sharing books and reading during the first Autumn term. We ask you to record any reading you do with your child on their Tapestry Learning Journal. You will see that each time they bring a new book home we will create an observation with the same title as the book they have chosen. Please add comments, photos or even videos of your child sharing and reading this book (or any others) at home.
Books will be sent home on a Monday and Thursday. In order for us to safely quarantine books and ensure each child gets to take a new one home, new ones will only be issued when current ones are returned. Please read with your child every day. Little and often is more beneficial than reading for a long block of time.